Transitioning from Linear Economy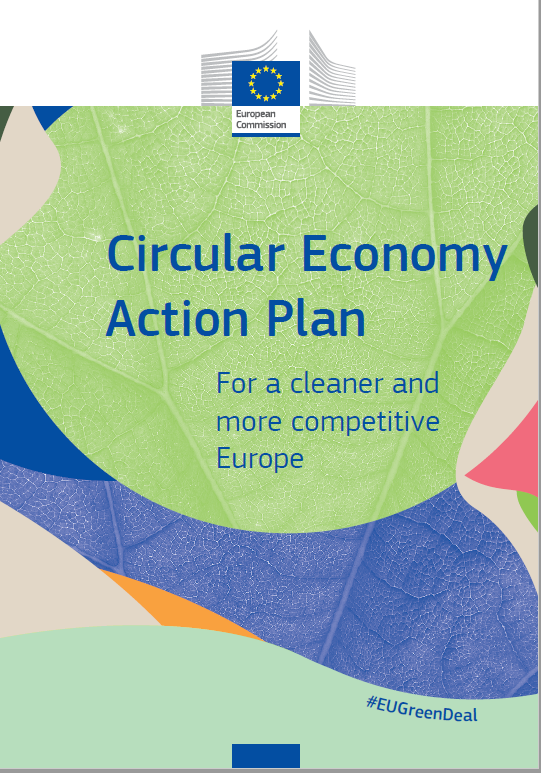 The Circular Transitions Indicators (CTI) framework was developed by 
WBCSD
 and 30 of its members. CTI helps companies measure and improve their sustainability performance by providing a simple and sector-agnostic way to measure circularity and giving insights into how to reduce primary resource use and waste generation.
Circular IQ's CTI Tool is the WBCSD endorsed software tool for effectively measuring CTI and leveraging these insights.
The Circular Economy Action Plan (CEAP) is a cornerstone of the European Union's sustainability initiatives, aiming to transition from a linear to a circular economy. While the plan outlines ambitious goals, the path to achieving them can be complex. That's where CTI Tool comes in. This article will explore how CTI Tool is your go-to solution for navigating the intricacies of the CEAP and other similar action plans.
Why the Circular Economy Action Plan Matters
The CEAP, part of the European Green Deal, aims to redefine growth by focusing on positive societal benefits and minimizing the consumption of finite resources. It outlines 54 actions, legislative proposals, and a dedicated funding mechanism to facilitate the transition. The plan is not just a policy framework; it's a call to action for businesses to adopt sustainable practices.Proper software tooling to collect-, process-, and organize-, material composition-data is a key success factor for the business community.
The Challenges of Implementing the CEAP
Transitioning to a circular economy is no small thing. It requires a multifaceted approach, from design and manufacturing to sourcing and end-of-life management. Companies must also align their circular economy strategies with other sustainability goals and reporting requirements, such as the Corporate Sustainability Reporting Directive (CSRD), as well as collect- and be able to disclose the required data.
CTI Tool: Your Guide Through the CEAP
CTI Tool offers a comprehensive solution for companies looking to implement the principles of the CEAP.

Here's how:
In-Depth Material Data

: Gain insights into your supply chain materials, track potential for avoiding carbon emissions, and make meaningful changes, aligning with the CEAP's focus on sustainable production.
Future-Proof Planning

: Use CTI Tool's scenario simulation features to navigate the circular economy landscape effectively and identify impactful improvement opportunities.
Regulatory Compliance

: Meet the CSRD and other guidelines effortlessly, ensuring your sustainability reports are robust and transparent.
CTI Tool has already helped numerous companies in various sectors, from retail to automotive, in aligning with the CEAP's objectives. For instance, its material accounting framework has enabled businesses to improve recycling content rates as well as recycling- and reuse rates, all core requirements of the CEAP.
The Circular Economy Action Plan is a transformative policy, but its successful implementation requires the right tools. CTI Tool provides a comprehensive, user-friendly platform that not only helps you understand the complexities of the CEAP but also offers actionable insights for its effective implementation.
Contact Roy for more info
Book a meeting or connect via linkedin