Are you looking to kickstart CTI use in your organization?
CTI improves decision-making processes and helps businesses identify and implement circular improvement opportunities. This package will help you build a robust and clear proof of concept to your management on how CTI can generate and add value on top of other sustainability tools (such as LCA, certificates, GRI, etc.) and identify to what extent you are able to leverage available data.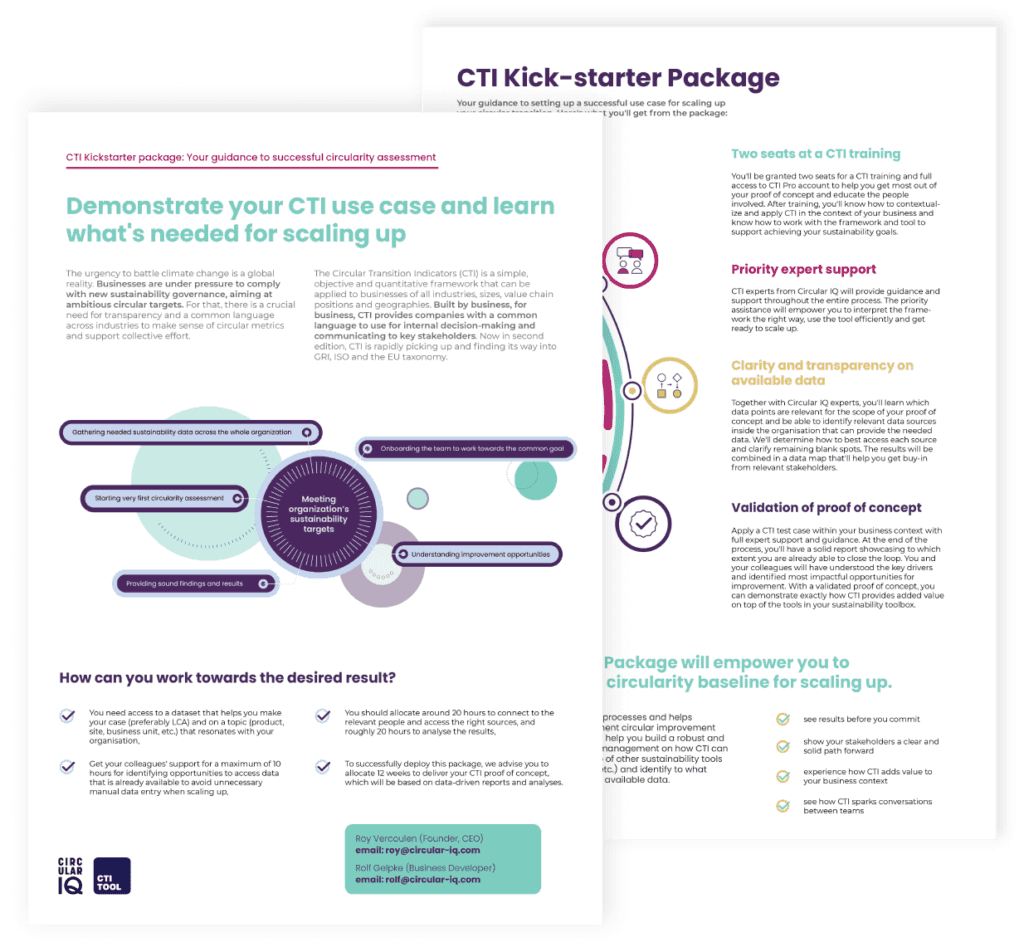 ✓ see results before you commit
✓ show your stakeholders a clear and solid path forward
✓ experience how CTI adds value to your business context
✓ see how CTI sparks conversations between teams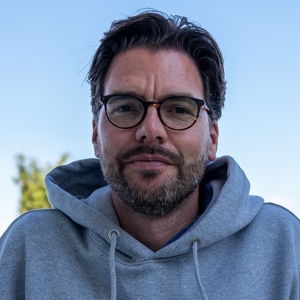 Please, contact me for more information
Our team consists of experienced and knowledgeable people working in the field of Circular Economy. We are always here to help you move through every step of your assessment.