Are you looking to kickstart CTI use in your organization?
CTI Kick-starter package will help you build a robust and clear proof of concept to your management on how CTI can generate and add value on top of other sustainability tools (such as LCA, certificates, GRI, etc.) and identify to what extent you are able to leverage available data.
Are you looking to leverage available data-sources inside your organization to feed CTI Tool efficiently?
With data mapping for CTI Tool, you will know which needed information you already have available and which blockers you'll need to resolve to access your data efficiently.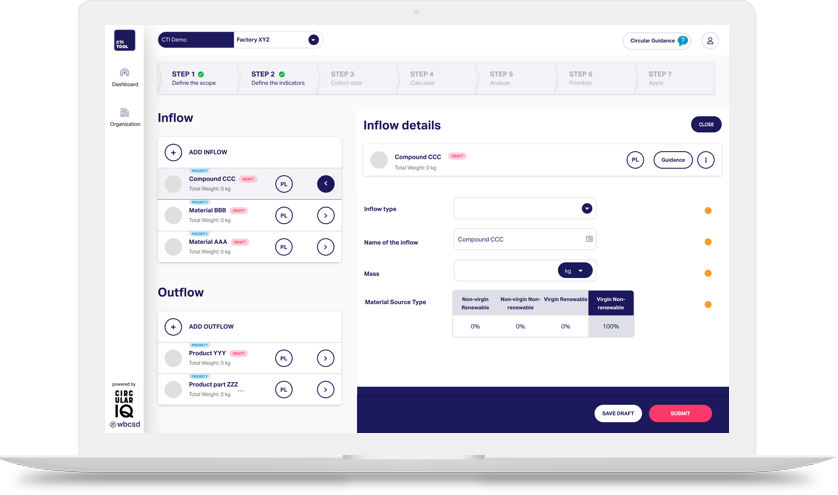 Ideal for testing the tool for one assessment and learn how your business can benefit from its capabilities.
It includes:
Choose and compare our CTI subscriptions
every subscription includes yearly updates on CTI Framework
WBCSD members get a 20% discount
Professional

Premium

Enterprise

Calculate the circularity 
performance percentage
and access all yearly
CTI Framework updates

Simulate improvement scenarios
to facilitate decision-making

Set up clear goals and actions

Compare the performance of
different assessments over time

CTI training seats with WBCSD experts

€ 18.000 / 3 yr

(€ 6.000 / yr)

€ 30.000 / 3 yr

(€ 10.000 / yr)