Seamlessly Transition from Circulytics to CTI Tool
Elevate Your Sustainability Journey with the Ultimate Transition Solution
Are you ready to take your sustainability initiatives to new heights?
We understand the challenges businesses face when transitioning from Circulytics by EMF to CTI by WBCSD. That's why we're offering a tailored service to ensure a smooth transition and increase your analytics capabilities whilst being able to capitalize on your Circulytics data investment.
We are offering a tailored CTI Tool Premium Package for only €24.990, that includes
all premium features
, plus the service described below
The Circular Transitions Indicators (CTI) framework was developed by 
WBCSD
 and 30 of its members. CTI helps companies measure and improve their sustainability performance by providing a simple and sector-agnostic way to measure circularity and giving insights into how to reduce primary resource use and waste generation.
Circular IQ's CTI Tool is the WBCSD endorsed software tool for effectively measuring CTI and leveraging these insights.
3
Easy Steps to a Seamless Transition
Step 1: Evaluate and Analyze
Our experts will carefully assess your existing Circulytics data, identifying key areas of alignment and opportunities for growth within the CTI framework and support the upload into your CTI Tool account where you'll then have your baseline performance available. This comprehensive evaluation forms the foundation of your transition strategy.
Step 2: Tailored Strategy and Implementation
The switch from Circulytics to CTI Tool has never been easier! Training seats to WBCSD's official
CTI Tool Online training
are included as well as a tailored on-the-job training to leverage CTI Tool in your business context. This way you gain access to advanced analytics and insights that refine your strategy, ensuring a smooth transition that aligns with your unique business objectives.
Step 3: Data Leveraging and Optimization
Our CTI Tool Premium service package allows you to harness your existing sustainability data, transforming it into actionable insights that drive efficiency, innovation, and positive impact across your operations.
Why Choose CTI Tool Premium Circulytics package?
Seamless Transition
Minimize disruption and maximize results as you seamlessly transition from Circulytics to CTI.
Our experts provide personalized guidance, ensuring your transition aligns perfectly with your business goals.
Leverage the power of advanced analytics to unlock the true potential of your sustainability data.
CTI Tool empowers you to optimize operations, reduce waste, and enhance your environmental and social footprint.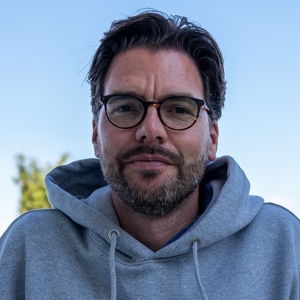 CTI Expert | CEO Circular IQ