CELSA Group uses CTI Tool to give infinite lives to finite natural resources
CELSA Barcelona, part of Celsa Group, a steel manufacturer and recycler located in Barcelona, Spain, is using CTI Tool to define what circular economy means for their company, set up KPI's for measuring circularity and set out to find their most circular production plant yet.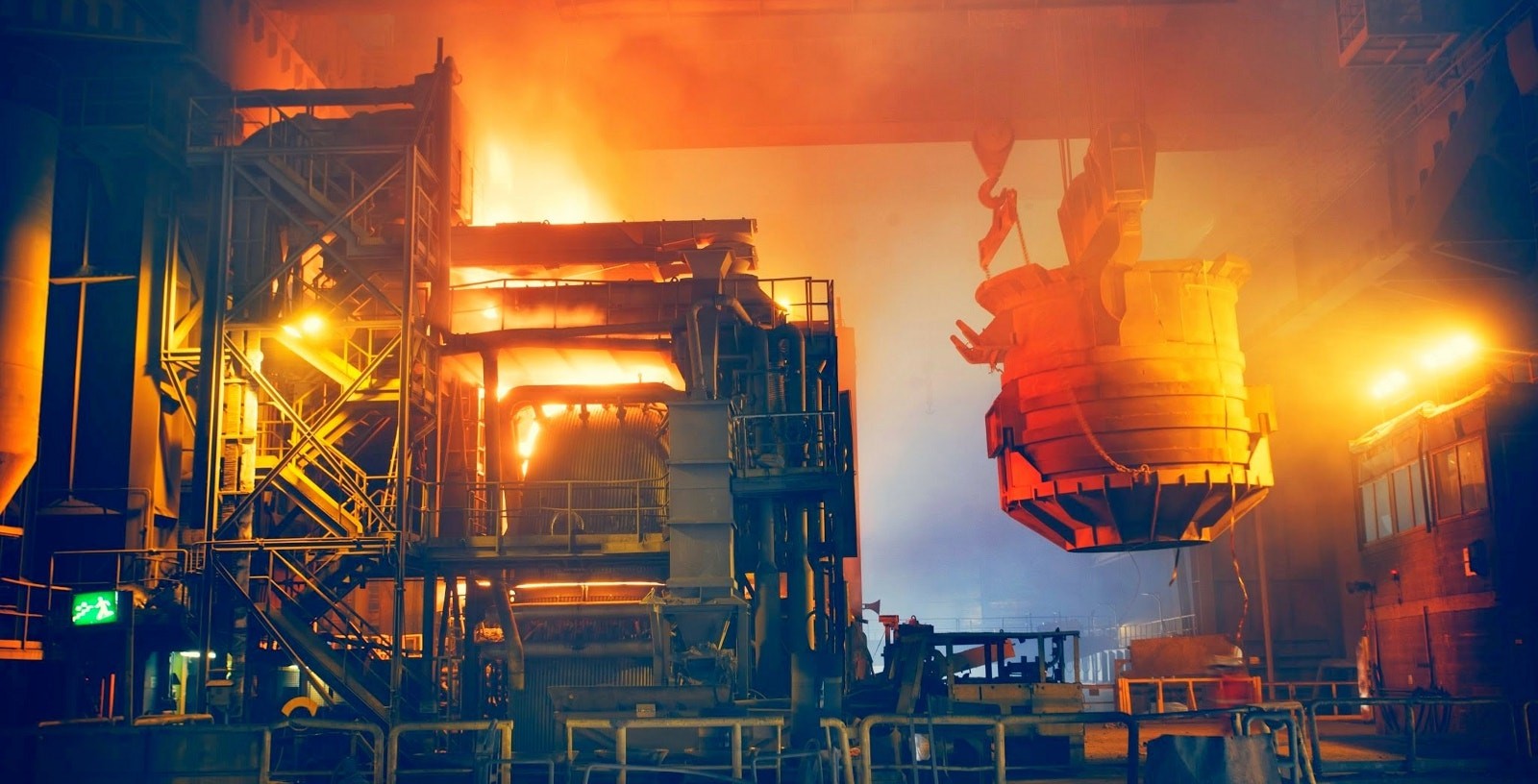 The Circular Transitions Indicators (CTI) framework was developed by WBCSD and 30 of its members. CTI helps companies measure and improve their sustainability performance by providing a simple and sector-agnostic way to measure circularity and giving insights into how to reduce primary resource use and waste generation.
CELSA Group, one of the 50 biggest steel producers in the world and Europe's second biggest steel recycler, pride themselves as having the most circular supply chain in Europe. The company was founded in 1967 in Castellbisbal, Spain where it is still headquartered today. Employing over 10.000 people and with additional plants in the UK, France, Poland and the Nordics, CELSA Group recycles ferrous waste and produces a wide range of steel products using their electric arc furnace technology.,
Narcis Giralt, CELSA Group's Head of New Products and Solutions, Paola Baldivieso, CELSA Barcelona's Sustainability and Strategy Manager and Carlos Abajo Fuentes, CELSA Group's Head of Environment speak about the vision that stands at the core of CELSA's circular business model, their commitment to become a zero-waste company and how different understandings of the word circularity lead interesting internal conversations.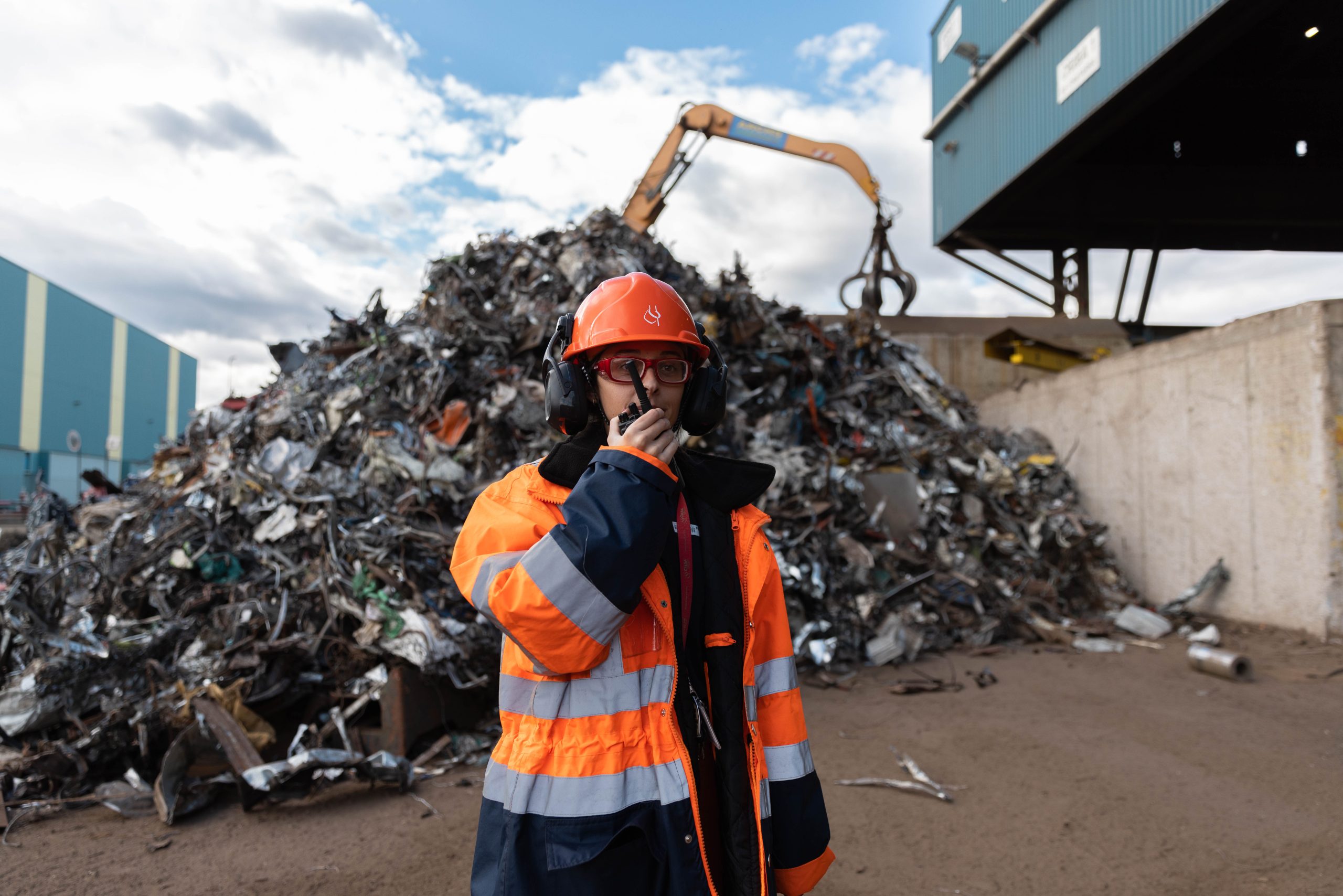 As a company that is highly integrated with its upstream value chain, CELSA Group collects ferrous waste from end-of-life vehicles, demolition projects and steel scrap from factories. It operates seven steel mills, twelve rolling mills, 45 recycling plants, as well as transformation plants, distribution and service companies.
Steel, being one of the most commonly used materials in the world, is not only used in construction and engineering projects, but can be found in almost any product of our everyday lives. It is a driver of the world economy – steel is found in products from container ships over buildings down to scalpels and electronic products.
However, steel is also linked to an energy-intensive, heavy-polluting production process, currently accounting for 7% of all global CO2 emissions. But it doesn't have to be this way! Steel is infinitely recyclable without losing its properties. Its magnetic properties also make it easy to separate from other waste streams.
On an industrial scale, steel is produced in two different ways. There are blast furnaces and basic oxygen furnaces (BF-BOF) which use iron ore and coal to produce virgin steel (73.7% of the world's total production). This process is driving resource depletion as continuously more resources need to be extracted to fuel the material intensive industries. Alternatively, one can also use an electric arc furnaces (EAF) to melt down scrap metals to produce secondary, recycled steel. CELSA Group takes the latter approach to transform 9.5 Mt of scrap metals into high-grade steel that can be used again and again in the world economy. By using electric-arc furnaces, CELSA's production processes require 75% less energy and are emitting 9 times fewer CO2 emissions than a standard blast furnace. CRU Group, a global business intelligence firm specializing in metals manufacturing, concludes in their independent report that "using an established, proven steelmaking process, EAF producers are making steel at far lower carbon-intensity levels than traditional steelmakers around the globe."
CELSA prides themselves in having the largest circular supply chain in Europe. That is a bold claim – even if you're already a manufacturer of recycled steel. CELSA Group used CTI Tool to substantiate this statement with data-driven analysis of their inflows and outflows to arrive at a concrete circularity score for their production processes that is aligned with the CTI framework and can be compared with other companies in their industry.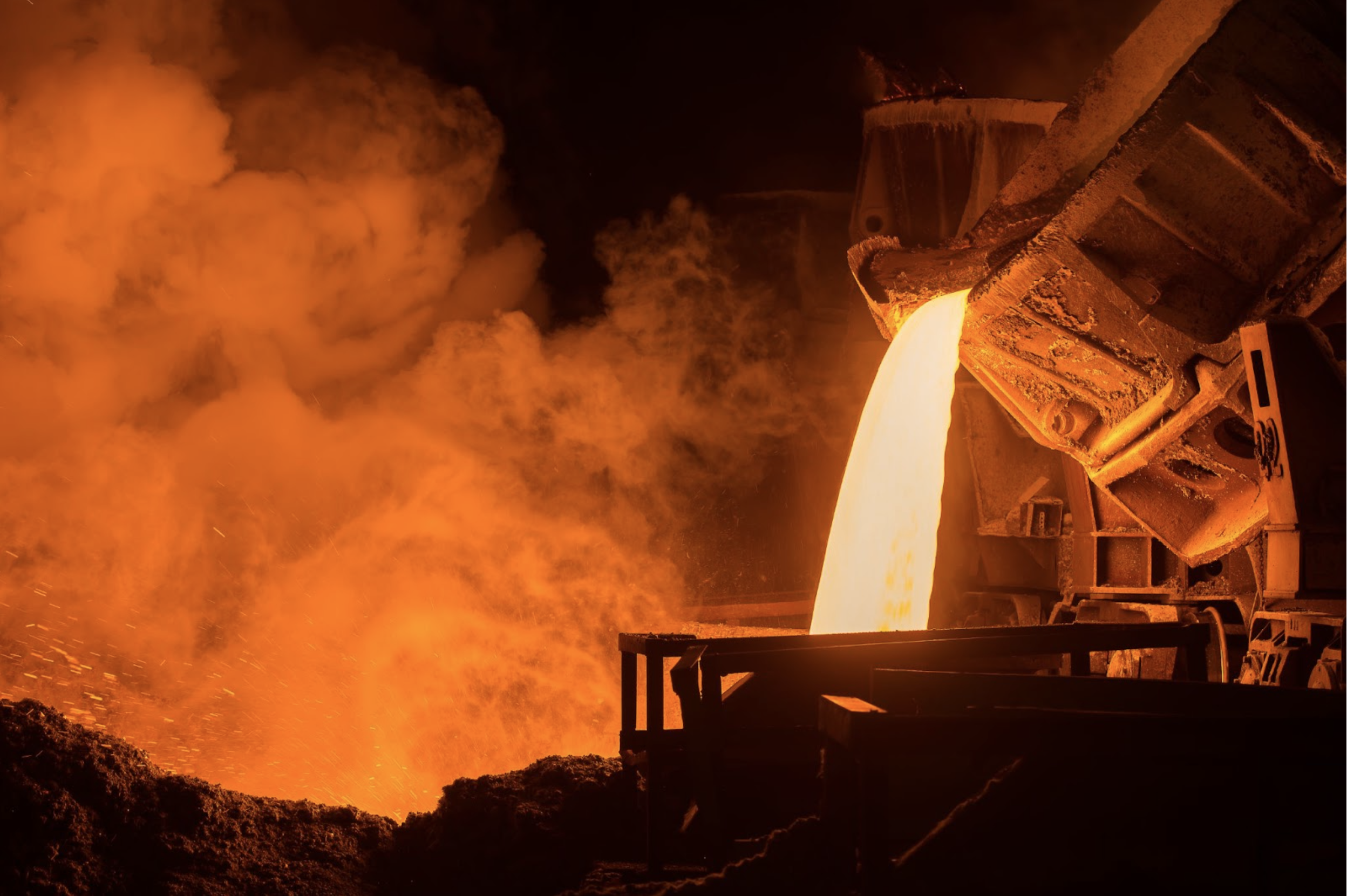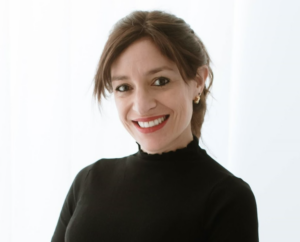 Sustainability at CELSA Group
Having sustainability deeply ingrained in their company culture, CELSA Group already had a pretty good idea about how sustainable and circular their processes were.
However, they were lacking the means to quantify this belief and were turning to CTI Tool for insight. Paola Baldivieso, CELSA's sustainability manager, says that "We wanted to have a guideline on how to measure circularity and create KPIs to set targets to follow and measure our progress. We chose CTI because of its quantitative scoring criteria."
Are we all talking about the same thing?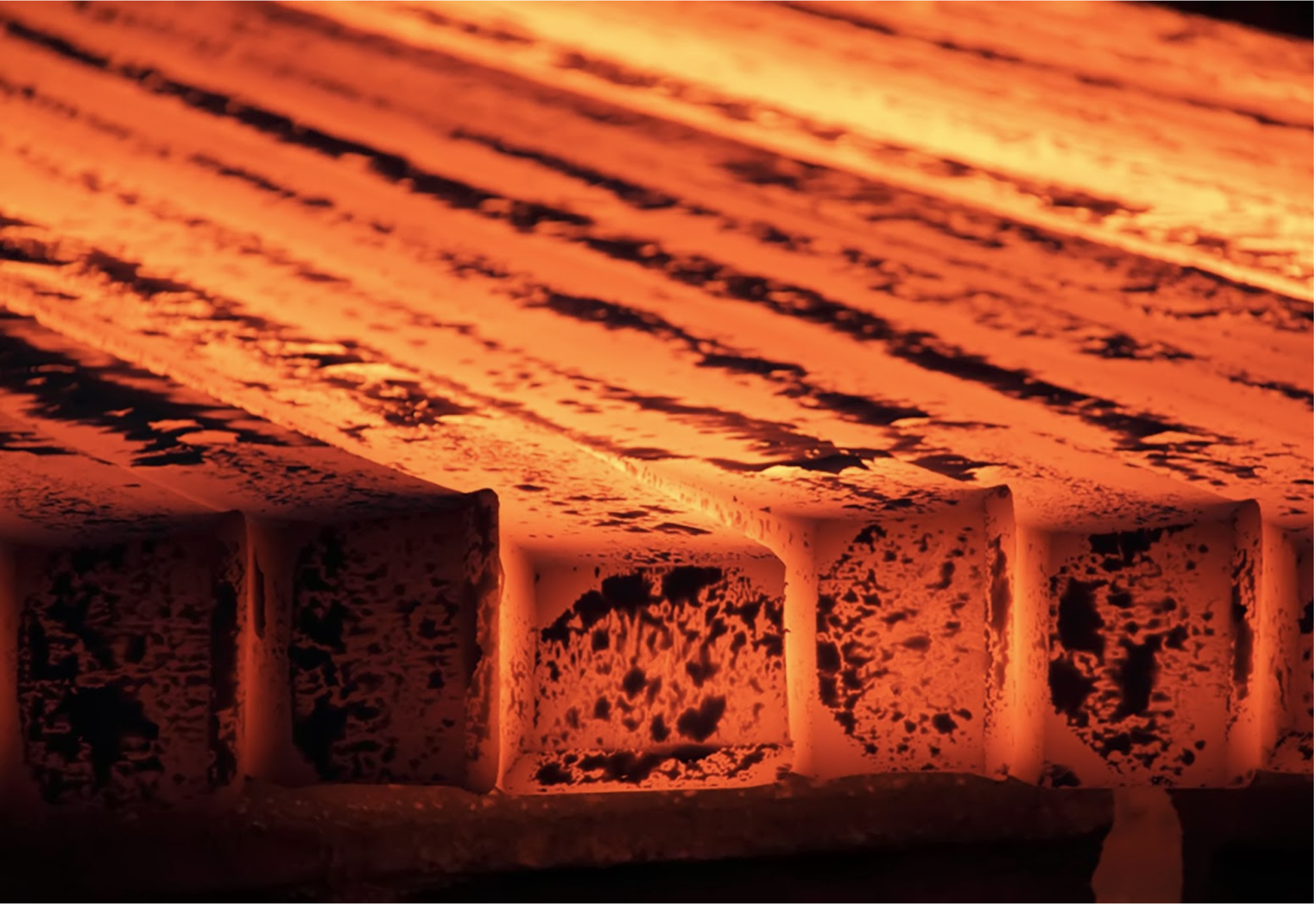 Defining circularity is a struggle for many companies. CELSA group had a good understanding that their production processes are circular to a big degree, but they weren't able to put concrete numbers to it. Narcis Giralt, explains that "not everybody in the company understood the same thing under circularity. Circular outflow was never calculated as defined by CTI. Our commercial department thought as long as a side-product from the production line can be recycled and is brought to a recycler it is circular by definition. Adding the actual recovery percentage into this opened our eyes. We engaged with our recycling partners to understand how much material they can actually recover during their recycling process."
CTI Tool helped CELSA put all these considerations on the table and agree on homogeneous criteria to assess circularity on their entire business. While CELSA was engaging with both their suppliers and their customers they gained a new understanding of the processes that go into the production of their raw materials and insights into what happens to their products. Collecting reliable data has been a challenge, but the insights gained in the process make up for the time investment.
"We learnt about new circularity concepts and indicators not measured so far as for example water circularity, outflow circularity metric and "value the loop" indicators", says Narcis Giralt.
Circularity strategy reimagined
The results of Celsa's CTI Tool assessment were both anticipated and insightful. The company knew the amount of scrap metals that go into their production processes. Therefore, a circular inflow score of 93.7% was hardly a surprise. But it is the actions you take with that knowledge that shape the impact you have on your environment. A high circularity score is a testament to the business practices already lived in the company, but that makes it also difficult to significantly improve. Any low-hanging fruit improvements are already implemented and the margins for improvement are narrow as the boundaries of technical feasibility are reached.
But Celsa still identified strategies to increase their circularity by deeply focusing on both their inflows and their by-products. They found that they can replace linear inflows by reusing current linear outflows, like auto shredded residues, that contain plastic as carbon replacement, reuse white slag as replacement of lime and reuse refractory bricks or material. The measures will lead to an improved circular inflow and circular outflow score.
Additional improvement options were also found during the assessment. "We identified how much wood packaging we were using and started to look for alternative solutions, aiming to get back all the packaging that we send to our clients and using it over and over again", says Carlos Abajo.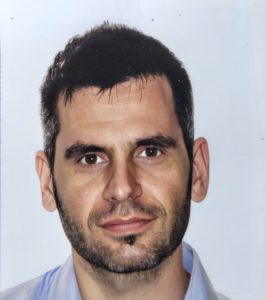 What does the future hold?
Equipped with new knowledge about circularity measures, the journey for Celsa doesn't stop here. The company has set themselves ambitious targets and needs technology to measure whether they're on track towards achieving them.
"CTI helped us to communicate better internally and externally with suppliers and clients, building close relationships and developing a common understanding of circularity priorities", explains Paola Baldivieso the more intangible benefits of a CTI Tool assessment. "CTI also will help us to educate our team, empowering them to participate in the transition to a more circular business model."
"We plan to extend CTI tool to other production facilities to standardize circularity measurement at each site, allow comparison among them and track its progress" says Narcis Giralt. According to him, the next plant to implement CTI Tool will be Celsa Nordic.
Interested in knowing more about Celsa Group case study?
Book a meeting or contact us