Business can only thrive when operating within planetary boundaries
The world is on the brink of a climate catastrophe, and we have a limited window to act.We are projected to exceed the 1.5 degree global heating target set by the Paris Agreement not by the end of this decade but already between 2030 and 2035. This is ten years earlier than expected. This is ten years earlier than expected in the IPCC's fifth synthesis report (AR5) from 2014. But there is still hope. The sixth synthesis report (AR6) of the IPCC (published March 20 '23) concludes that it is still possible to limit warming to 1.5 degrees by the end of the century, with at most a limited overshoot.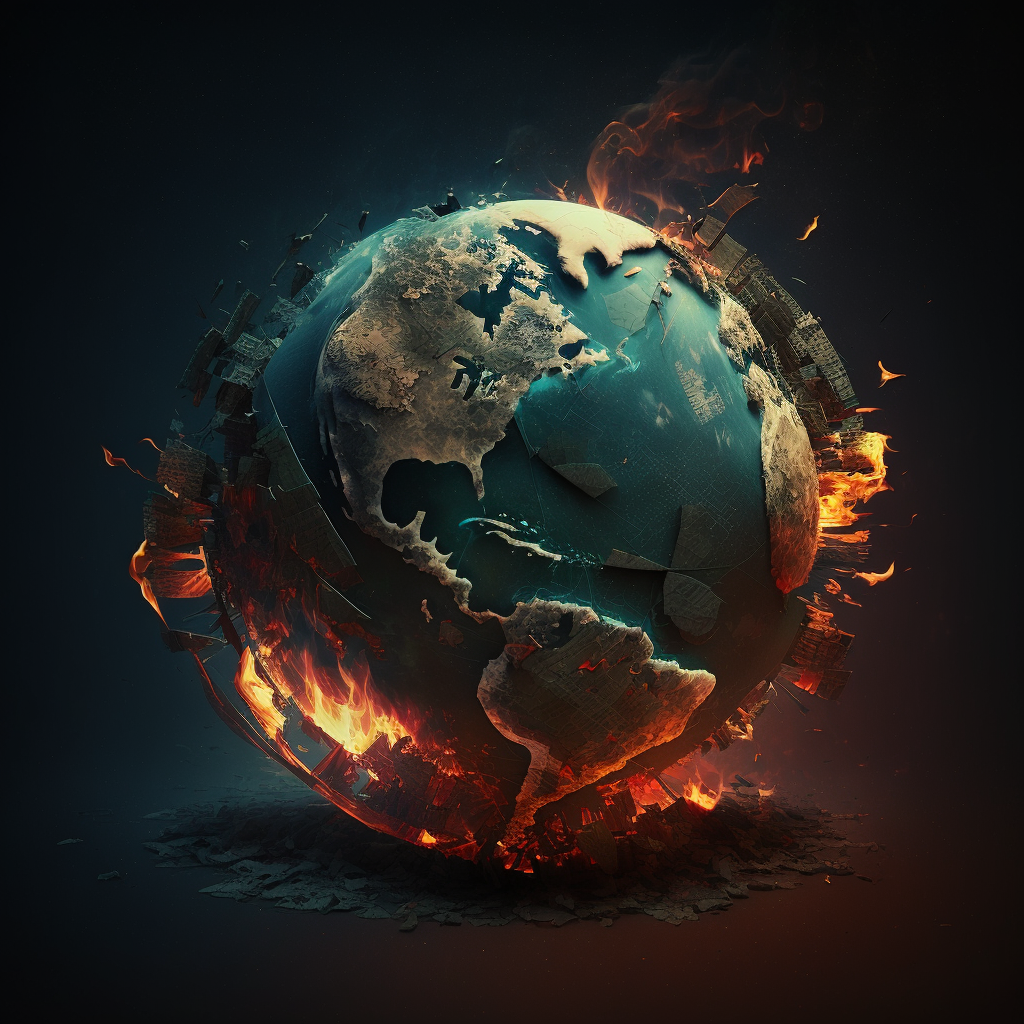 The Circular Transitions Indicators (CTI) framework was developed by 
WBCSD
 and 30 of its members. CTI helps companies measure and improve their sustainability performance by providing a simple and sector-agnostic way to measure circularity and giving insights into how to reduce primary resource use and waste generation.
Circular IQ's CTI Tool is the WBCSD endorsed software tool for effectively measuring CTI and leveraging these insights.
The statistics are staggering
If we continue at our current pace, we will need 1.8 planets to provide the resources we consume.
And by 2040, with global population and material demand continuing to grow, we will require 2.3 planets.
It is imperative that we take action.
2020
1.8 planets needed to support current production
2040
2.3 planets needed to support current production
We must reduce our consumption levels of virgin resources so that they do not exceed those of a single planet.
This is crucial in order to protect our climate, biosphere, and social equity, and to ensure that finite resources last for generations to come.
Join us in creating a sustainable future for our planet with CTI Tool.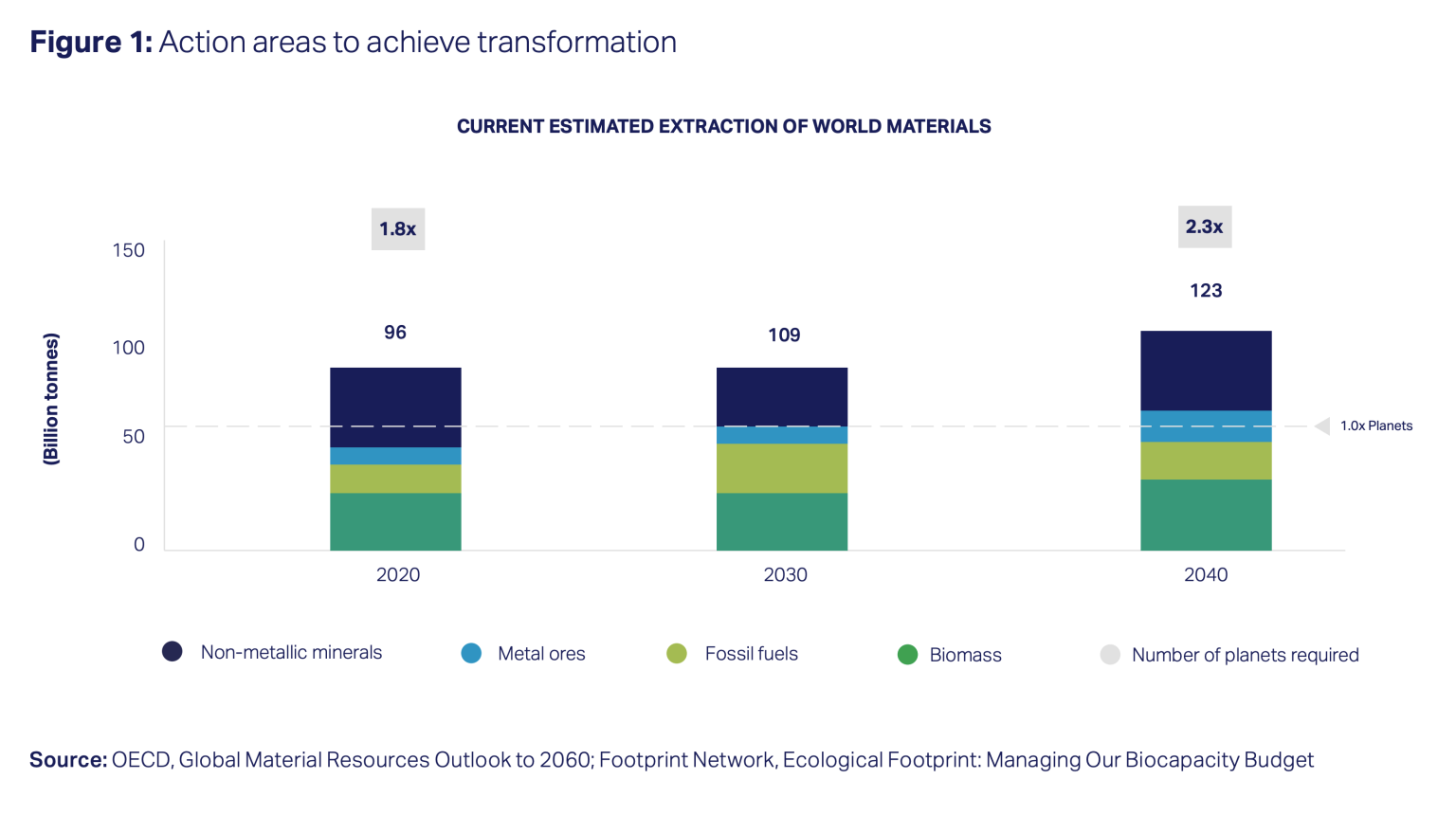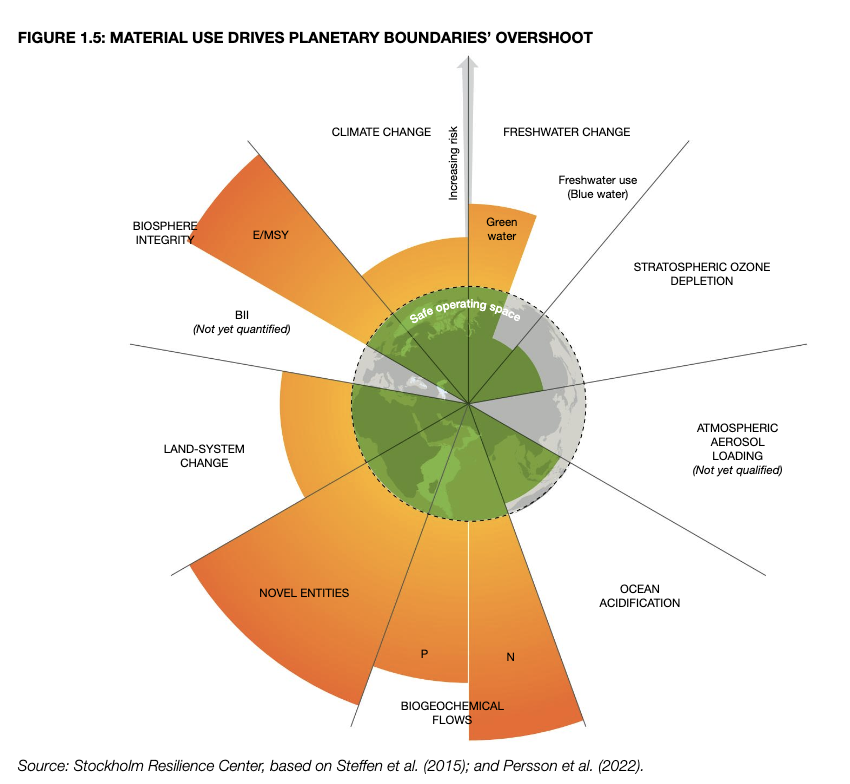 Ensuring responsible use of Earth's resources with quick compliance checks for key materials
We are thrilled to offer CTI Tool users an innovative solution to ensure their products and materials meet recycling and collection objectives, which are necessary for responsible use of Earth's resources. CTI Tool provides a quick and easy way to check compliance for eight key materials that generate substantial waste and have significant environmental impact, including cement and concrete, metals, biowaste, wood, paper, plastic, electronic waste (e-waste), and electric vehicle (EV) batteries.
You can download the report here
, which is based on the groundbreaking "Paris Agreement" report by the Boston Consulting Group (BCG) and the World Business Council for Sustainable Development (WBCSD). Join us on our journey to create more value with fewer resources, decouple growth from resource extraction, and gain a lasting competitive advantage while promoting a healthier planet.
Better Recycling Reduces
CO2 Emissions and Protects Biodiversity
Benefits of recycling on a large scale: saving emissions and conserving natural resources
Achieving a recycling rate of 80-90% for key materials would have a significant impact on the climate, biodiversity, and social equity by saving 40-50 billion tonnes of CO2 emissions. This would result in more unspoiled territory for endangered species, reduced water consumption, and more sustainable management of natural resources. Recycling on this scale could save emissions from 12,000 coal-fired power plants or 10 billion passenger vehicles, while conserving up to 58% of the paper industry's required input of water resources and 40% of metal recycling.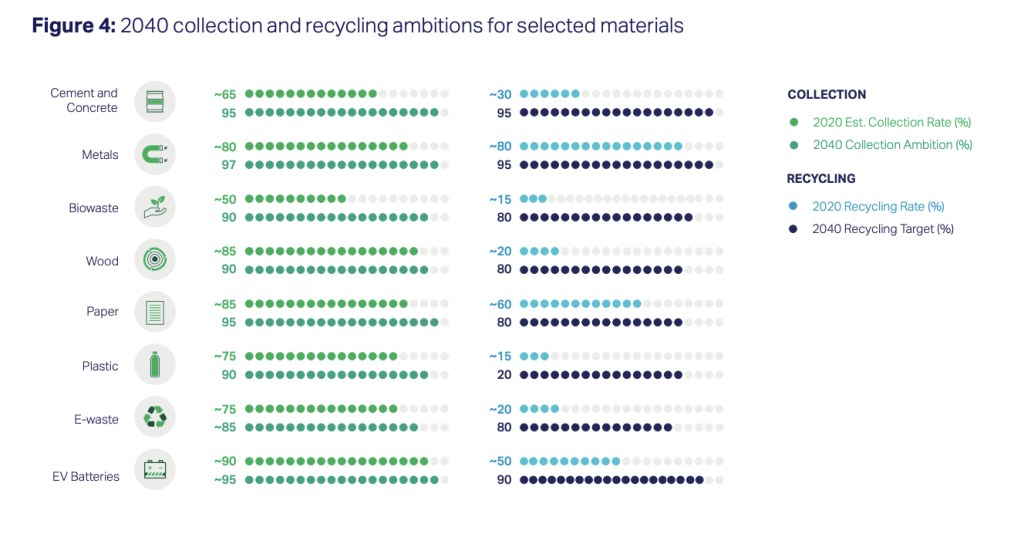 More Value with Fewer Resources
In the next decade, businesses will face the challenge of creating more value with fewer resources. To meet this challenge, product circularity and use must be increased. Recycling rates for products at the end of their life must be well above 80%, starting partially from 15%, given our finite resources. By decoupling growth from resource extraction, executives will be rewarded with a lasting competitive advantage and a healthier planet. Join us in creating a sustainable future for our planet with CTI Tool.
Contact Roy for more info
Book a meeting or connect via linkedin