Measure your company's circular performance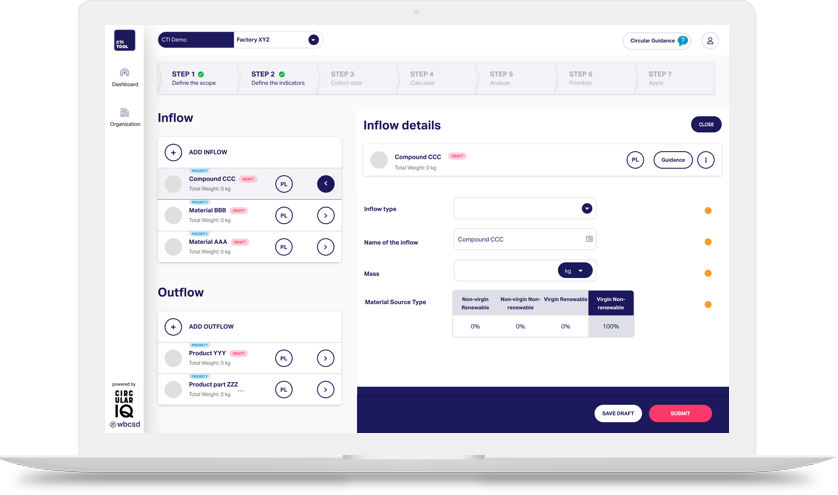 Your online tool and guidance to the
Circular Transition Indicators
Built by business, for business, the CTI Tool was developed to help businesses in different industries worldwide accelerate their circularity by supporting and guiding companies through the Circular Transition Indicators process.

The tool structures data and calculates outcomes, supporting businesses in taking concrete actions towards their circularity goals. It also supports users to reach out to internal stakeholders and value chain partners for data requests that avoid confidentiality issues.

Leveraging the power of digitization and smart software solutions, the CTI Tool enables companies to accelerate their transition towards a circular economy and fully understand their circularity baseline.
We offer two subscription models to the CTI Tool. With the CTI Essential, you can explore the CTI journey and test it for one assessment to learn closely how the tool can help you streamline and calculate your data. The CTI Professional offers priority support and enables full capabilities for collaboration and exclusive features such as extended report functionalities. A CTI Professional account includes CTI Academy services like an expert-lead CTI online training and up to 15 webinar slots for your teams.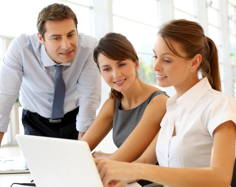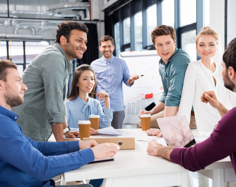 * WBCSD members receive a 20% discount on CTI Professional.
Click here to download the case studies from DSM and Whirlpool
and discover how the CTI framework and Tool are helping them accelerate their circularity!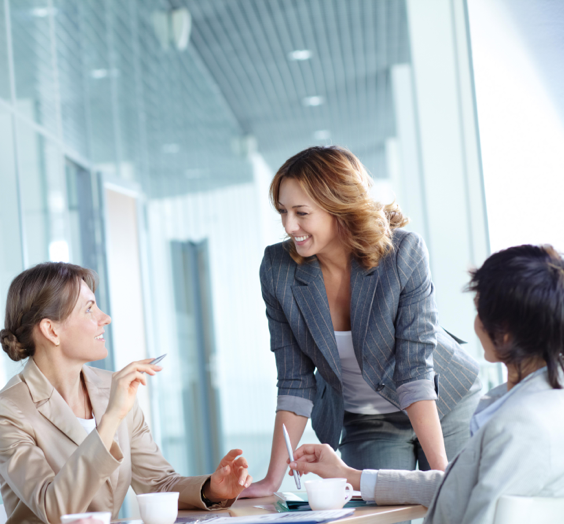 CTI Academy services
The CTI Academy is a knowledge database. It offers exclusive services and content to help you learn more about the Circular Transition Indicators, the CTI Tool and how both can support your business.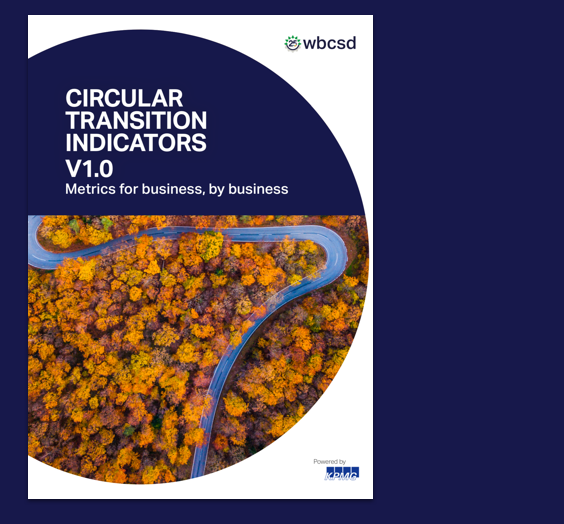 More on the CTI Framework
KPMG is proud to be part of WBCSD's joint initiative to create the Circular Transition Indicators and to be co-author of the framework. Click on the link below to learn how it can help you accelerate your circularity.
DOWNLOAD REPORT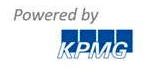 You may contact us by filling in this form any time you need professional support or have any questions. You can also fill in the form to leave your comments or feedback.